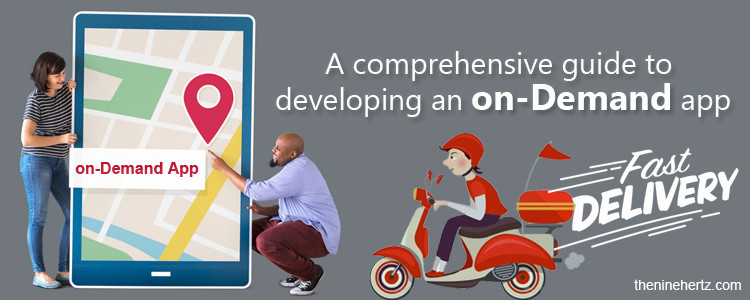 Welcome to the world where there are fewer hurdles for every task you perform. Have you ever given it a thought that how we got introduced to some devices which were used to communicate only? In just a decade, with those devices, we can do anything we want. There are thousands of in this world. You can say that each day, a new technology enters the market.
There are almost 70% of people in the USA who are aware of the internet of things. There are almost 80% smartphone users who are knowingly or unknowingly using artificial intelligence. Technology like software development, mobile app development, web app development, etc. is spreading in all industries like healthcare, corporate, IT, sports, entertainment, fashion, food, travel, etc.
In mobile app development companies, resources are working hard in delivering every possible feature to the end users with the help of these technologies.
The market for app development companies
According to a report developed by New Zoo, the mobile app market is expected to gross $80.6 billion in the year 2020. There is much scope in the mobile app development market as social media apps, gaming apps, on-demand apps are all showing a great future.
Mobile apps have some features like quick adoption and integration of advanced technologies for the end users and hence, are so popular. Many companies build apps for their employees and internal works. Most of the brands build mobile apps for their customers and end users.
If you want to tune your guitar, you have an app also to order food, you have an app. If you want to turn off the air conditioner of your bedroom and you are in office, there is an app that will help you with the internet of things solutions.
There were 2.8 million mobile apps in the play store for Android in the year 2017. According to Statista, there are 3.6 million mobile apps in the play store for Android in the year 2018. It is such a huge increase!
There were 2.2 million iOS apps in the App store of Apple in the year 2017. The number remains almost the same this year too. The primary reason behind this high pace rise in many Android apps is that Android does not have strict rules and policies to develop apps as compared to Apple.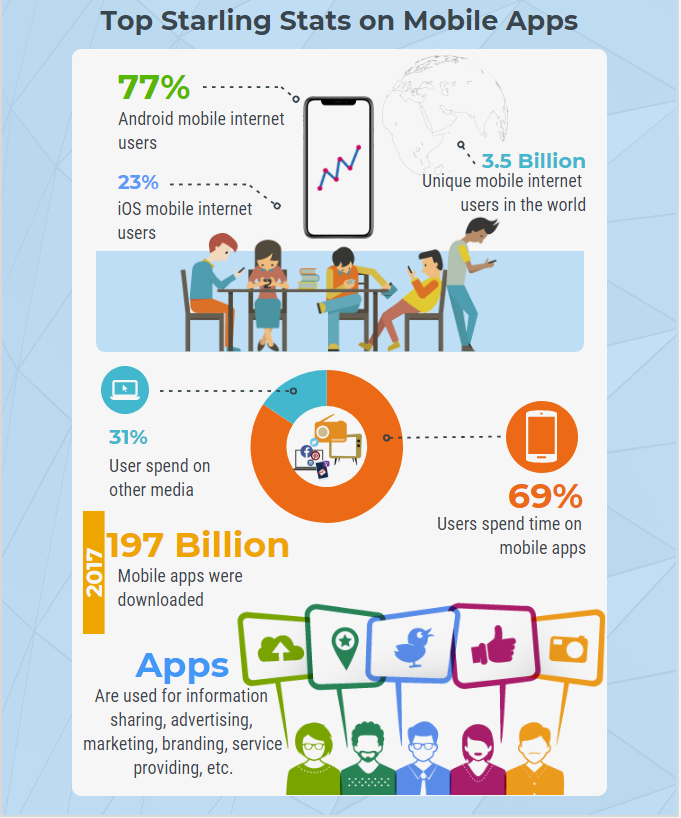 What is an on-demand app?
Apps that fulfill the customers' demands by facilitating them with goods and services in the real-time. The on-demand economy has bought a dynamic change in the process of supply chain and how people interact with the technologies.
Satisfying customers' demand in lesser time and with high-quality services has become a necessity for the businesses operating online.
The main motto of developing apps is to decrease the hurdle of users. There may be many problems in our lives every day that we don't even realize needs a fix solution. These apps are nothing but on-demand apps.
As the name suggests, on-demand apps are something that fetches the command of end users and delivers the demanded service or product at the doorstep.
On-demand service apps are mediators between service providers and consumers. These apps have the facility of instant online payment, and the total fee includes some amount of delivery charges too. These charges are required since the delivery executives add to the cost.
Users prefer spending a small amount of fee to get faster delivery at the doorstep and reduce the hurdle of visiting the place personally. Maximum users of on-demand apps are millennials. As they say, technology is making people lazier than before, and increasing demand for on-demand service apps is a proof of it.
Daily life examples of on-demand solutions
Imagine you are a freelance content writer and working on an important project. However, you also need to attend a party in the evening and your favorite saloon is too far from your place. Plus it has a long waiting line.
What will you do? Will you go to the party without the hair done correctly and without proper makeup? No need for that. Just order a hairstylist, makeup artist at your home!
Let us take another example. You have spent 9 hours in your office and 3 hours traveling, after a hectic day, will you be able to cook for yourself? No worries! Just order your favorite food from any dispatch track app and pay online for it and the fresh food will be at your home in less than an hour!
On-Demand Market Trends
From mobile app startup businesses to enterprises, everyone is working towards making the high-performance on-demand apps that will boost further the on-demand economy.
Furthermore, with the efficient and prominent on-demand healthcare apps, the old groups are exploring the new trend in the technologies and are becoming part of the industries target area along with the millennial generation.
This Content is Originally published at theninehertz.com on Sep 03, 2018